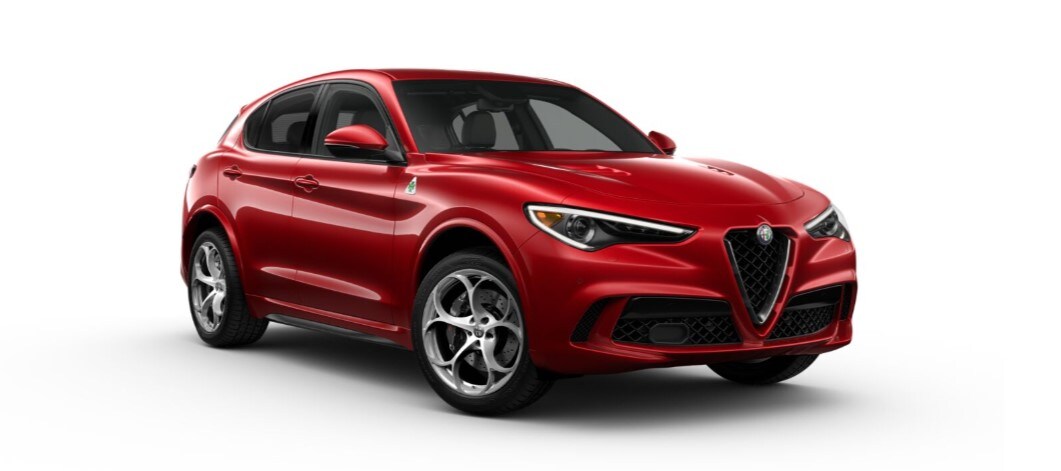 When buying a car, it can be tough to decide between a high-performance thrill ride and a spacious cabin that accommodates any trek. Thankfully, there exist options that provide the agile responsiveness you'd expect from a sports coupe and the capability and seating of a full-size SUV. When looking for your next high-performance SUV, you must consider the Alfa Romeo Stelvio, and we're not alone in saying so.
When all top models were tested by the Automotive Video Association, one reigned supreme. The 2018 Alfa Romeo Stelvio Quadrifoglio is now the Performance SUV of the Year. Read on to learn more.
The Competition
"This year's contenders were the best vehicle lineup we've had yet," said Nik Miles, president of OurAutoExpert.com. The 2018 Alfa Romeo Stelvio Quadrifoglio provides a bounty of features and accessories that set it above well-known competitors. This special model beat out BMW and Mercedes models both in presentation and overall drivability.
The 2018 Alfa Romeo Stelvio Quadrifoglio
So, what exactly puts this model above the rest? Its exemplary Italian styling and engineering takes its inspiration from one of the world's most iconic roads, the mountainous Stelvio Pass. With switchbacks, straightaways, and an impressive altitude change, any model that can take on this pass with a vengeance deserves to be top of its class. The Stelvio Quadrifoglio was designed with the power, efficiency, handling, and drivetrain to get you down whatever road life may take you.
Your local specialists at Alfa Romeo of Puente Hills want to help you find the right options for you. Check out the Stelvio Quadrifoglio inventory at your Alfa Romeo dealership in Southern California. Our team of experts can help you with any questions you may have regarding financing, sales, warranties, and much more. Find out what treasures await in the Alfa Romeo Stelvio models for sale near Los Angeles.
Make an Inquiry