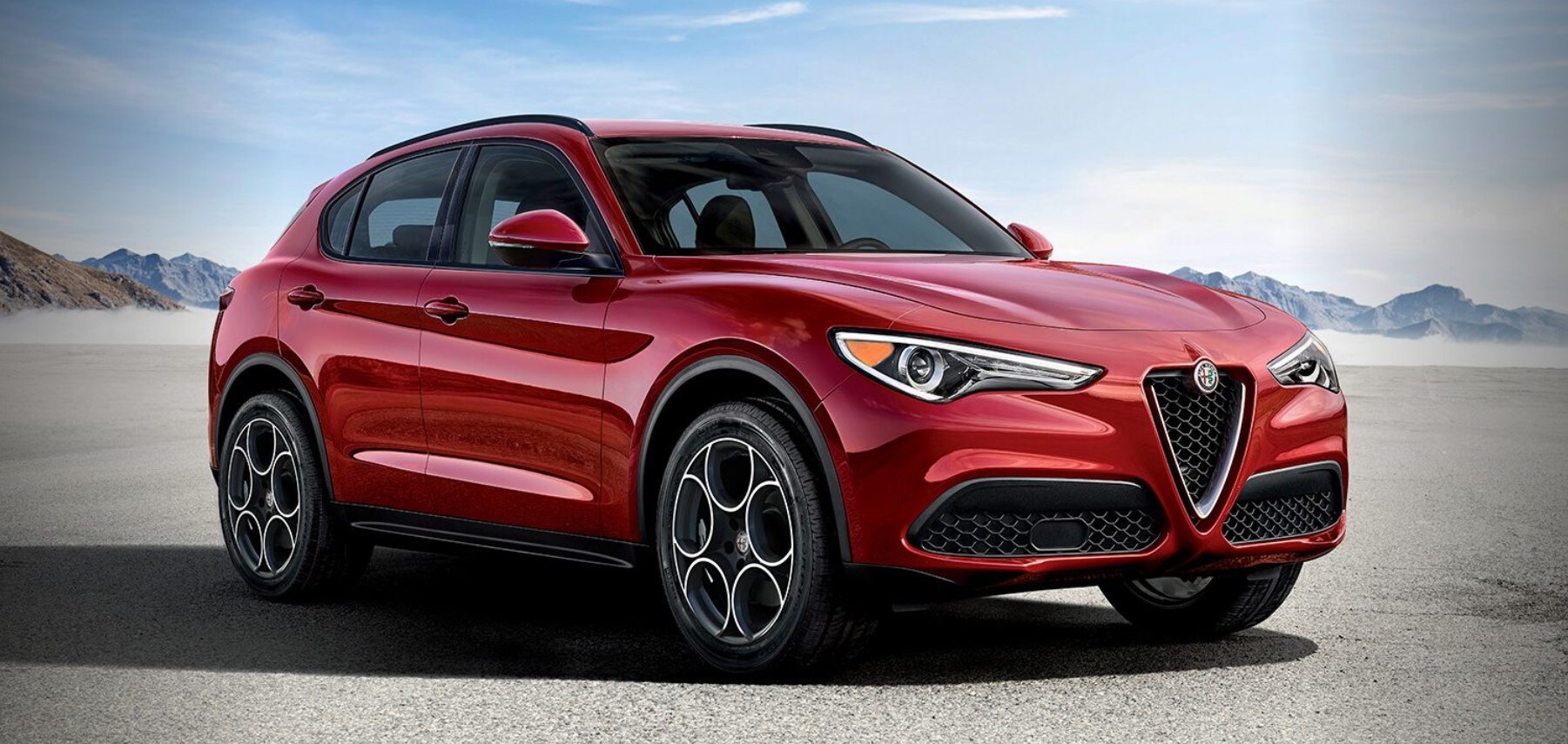 The undeniably gorgeous new entry to the SUV class from Italian carmaker Alfa Romeo is soon to hit dealerships across the US, following its successful launch in Europe. With typical luxury styling and head-turning looks, the Stelvio is packed with technological innovation and advanced engineering to make it possibly the best SUV on the market. Very soon, Alfa Romeo dealerships in the States will be taking orders on the Stelvio, with the incredible and record-breaking Quadrifoglio version expected to be launched in summer 2018.
The 2018 Alfa Romeo Stelvio Raises the Bar High for Competitors in the SUV Class
Although SUVs are a recently modern addition to family vehicles, they have already become a little generic in styling. The Alfa Romeo Stelvio breaks this mold completely, taking all the practicality and functionality of a family-orientated vehicle and upping the ante even more with stunning lines and curves and an interior that oozes luxury and sophistication. The Quadrifoglio version has broken the lap record for the SUV class at the world-famous Nürburgring in Germany, the ultimate test circuit for high-performance vehicles.
The Alfa Romeo brand has been relatively quiet in recent years but is making up for it now, bringing some luxurious sedans and sports coupes to market that have set a new precedent in motoring. Now the 2018 Stelvio is set to seal Alfa's position as one of the world's most progressive and dynamic carmakers and soon, Americans will get to enjoy the driving experience it offers.
As one of the most anticipated SUVs around, the Stelvio is without doubt worth the wait. The standard models include an eight-speed automatic transmission with turbocharged inline-four engine. In the cabin, you'll find lots of chrome detailing that's typical of Alfa Romeo's high-class style and nifty paddle shifters with the Stelvio's Sport package. Standard driver-assist features as include a rearview camera with even more options available with the Driver Assistance packages.
Order your Outstanding 2018 Alfa Romeo Stelvio TODAY at Alfa Romeo of Puente Hills
Now that the 2018 Alfa Romeo Stelvio launch date has been announced in the US, orders are already being taken for this fantastic SUV that is set to be one of the hottest on the market. When the 2018 Alfa Romeo Stelvio Quadrifoglio launches next summer, you can be one of the first to test drive one at Alfa Romeo of Puente Hills. The Stelvio release comes on the back of Alfa Romeo's recent successes with the Giulia sedan and 4C sports coupe and so its popularity among American drivers is assured. Find out how practical, functional and yet luxuriously sporty the Stelvio is with a test drive at our dealership or order a Stelvio in Southern California from Alfa Romeo of Puente Hills TODAY!
Make an Inquiry