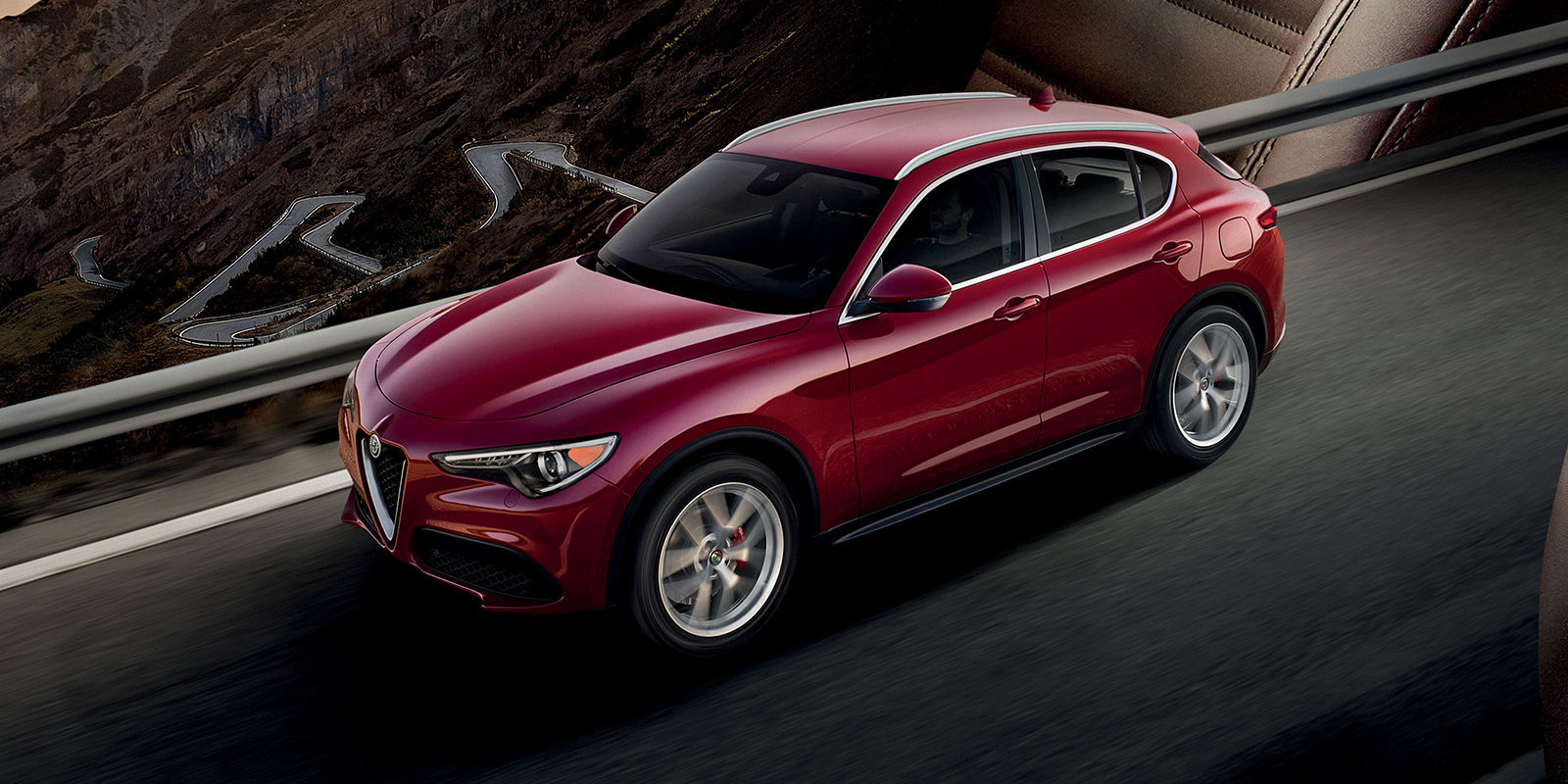 The 2018 Alfa Romeo Stelvio has been grabbing the attention of SUV lovers looking for the quality of styling the Italian automaker is famous for. Packed with technology and wrapped in a stunningly styled body, the 2018 Stelvio has got it all and is set to remain one of the most popular European SUVs in America.
So, let's look a little closer at the incredible features the 2018 Alfa Romeo Stelvio has to offer:
High-Tech TFT Cluster for Extra Safe Driving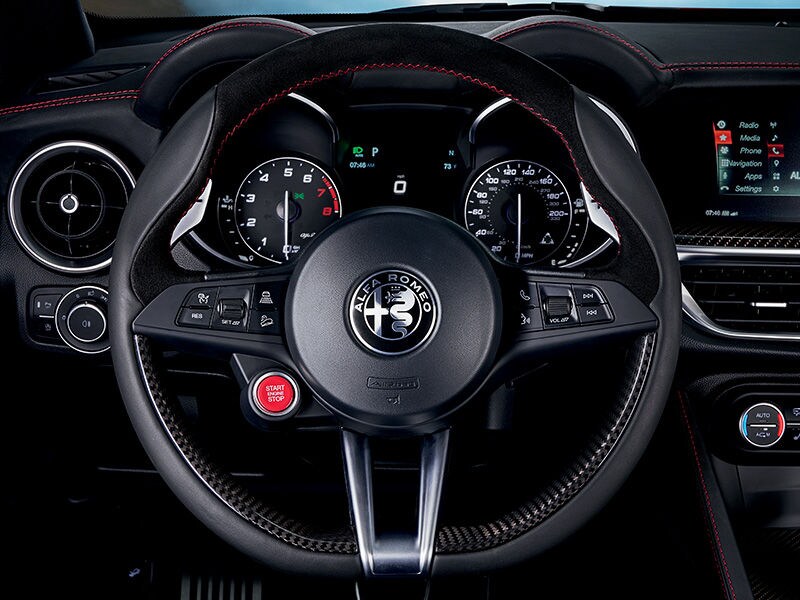 In the Stelvio, the seven-inch TFT Cluster is not just dedicated to entertaining driver and passenger – its Dynamic Display Controller takes care of your every need when behind the wheel. There's a large, full color display with vital controls for safety while driving together with a phone and the usual trip and vehicle information that enhances any journey in the Alfa Romeo Stelvio.
Quality Acoustics
The 2018 Alfa Romeo Stelvio's focus is all on the driver, incorporating several elements to considerably augment listening pleasure like an eight-speaker audio system that you can upgrade to a Harman Kardon® Premium Audio System to give the feeling of being front row at your favorite artist's concert.
Alfa Romeo's Own Drive Mode Selector System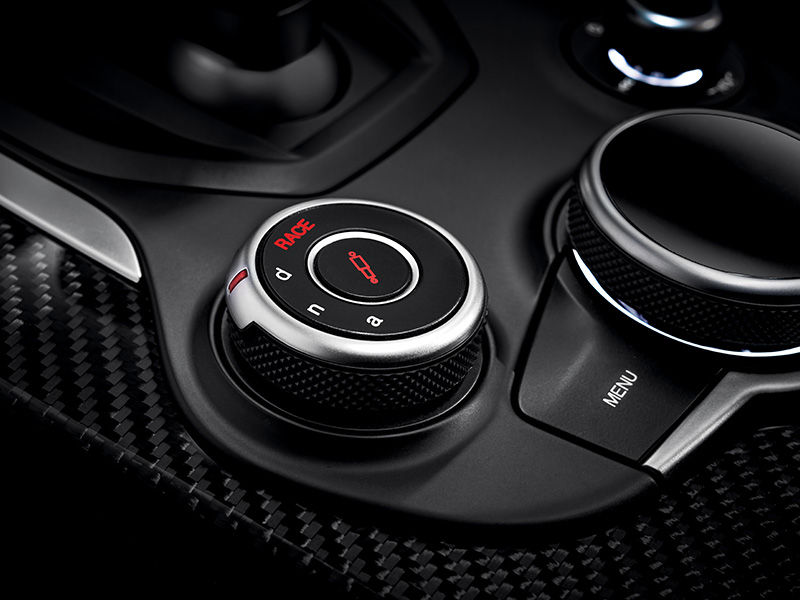 The center console inside the 2018 Alfa Romeo Stelvio is where the action is and offers the driver quick access to select a drive mode from Dynamic, Natural and Advanced Efficiency. This gives you the ability to customize your journeys by controlling handling and performance and delivers a really personal approach to driving this splendid SUV.
Eight-Speed Automatic Transmission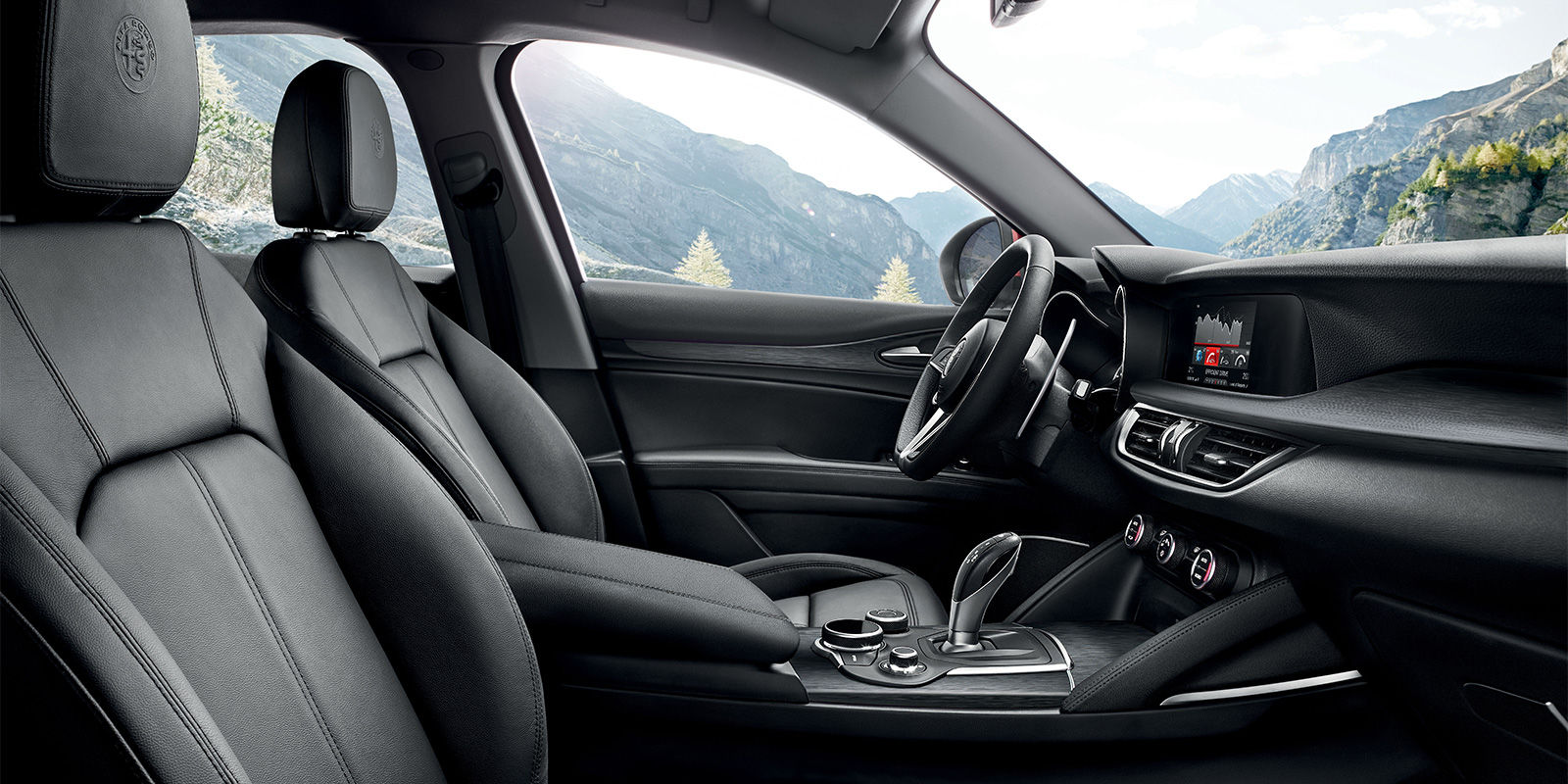 Top gear is extended to eight in the 2018 Alfa Romeo Stelvio, allowing for faster and more precise gear changes through its increased responsiveness and control. This makes long road trips an absolute delight and makes driving the Stelvio an extremely pleasurable experience.
Standard All-Wheel Drive for Thrill-Seekers
If you want to make your driving experience more than just getting from A to B, the 2018 Stelvio is the perfect vehicle for you. With the addition of the latest generation Q4 All-Wheel Drive system working in conjunction with the drive mode system, the Alfa Romeo Stelvio delivers one of the most responsive rides available in an SUV.
When it comes to Alfa Romeo's stunning SUV, seeing is believing but driving is even more convincing! This is a family vehicle that is absolutely packed with Alfa Romeo Stelvio technology features which you can test drive for yourself at our Alfa Romeo dealership near Ontario, CA. Call in or visit us at Alfa Romeo of Puente Hills for a test drive today and we guarantee the Stelvio will blow you away. Alfa Romeo of Puente Hills is your local Alfa Romeo dealership near San Bernardino, CA.
Make an Inquiry