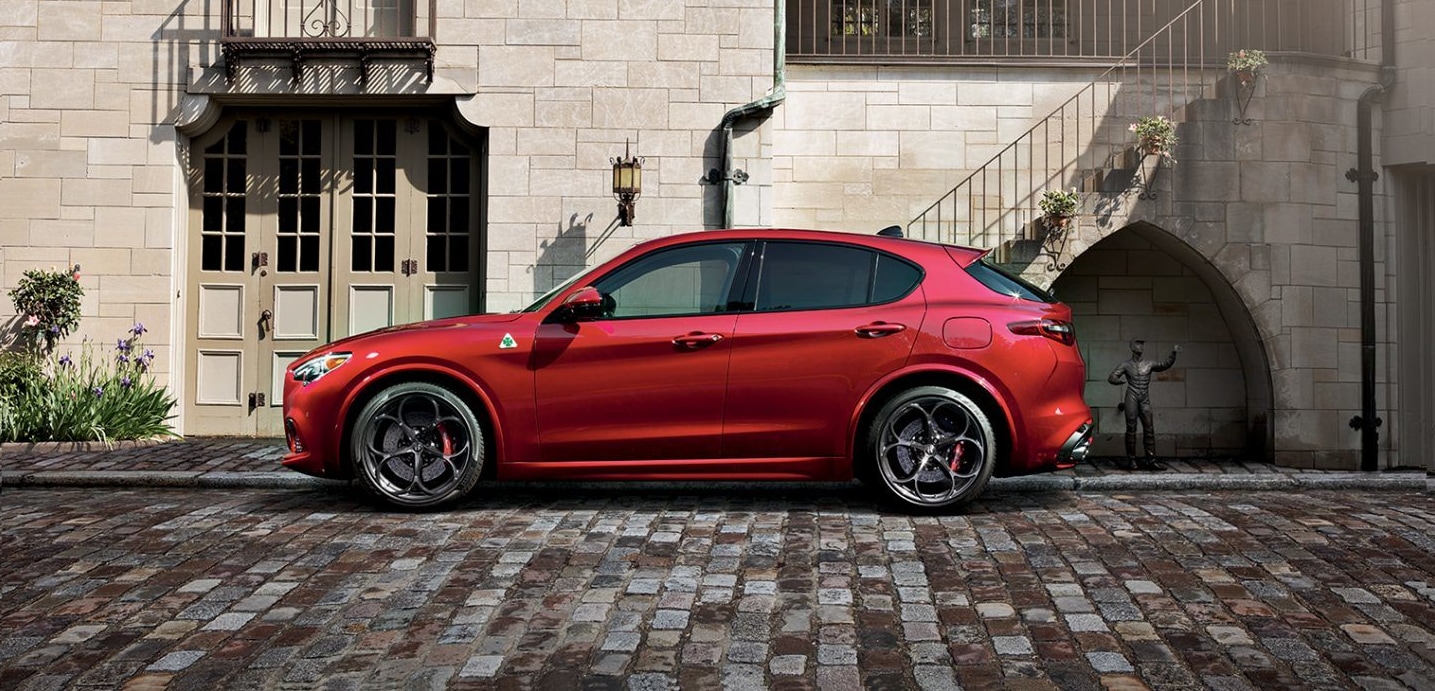 In recent Alfa Romeo awards news, the Stelvio Quadrifoglio won Performance SUV of the Year from the Automotive Video Association. The Stelvio Quadrifoglio blew the opponents out of the water in AVA's second-annual competition.
How Did the Stelvio Quadrifoglio Win?
There wasn't a lack of competition at the AVA event. In fact, the Stelvio Quadrifoglio had to beat the BMW X3 M40i and the Mercedes AMG GLC 63 to take the title as Performance SUV of the Year. All the vehicles were put through a series of tests but the Alfa Romeo came out on top.
The select group of journalists included some prominent names such as Roman Mica, Jason Fenske and Nick Murray, so there was plenty of tough judging occurring. Even still, the Stelvio Quadrifoglio soared above the rest.
What's So Special about the Stelvio Quadrifoglio?
Italian artisans crafted the Alfa Romeo Stelvio Quadrifoglio to provide perfect emotion and well-balanced engineering. This resulted in a top of the line premium midsize SUV for all driving enthusiasts.
Combining its extreme performance with charming style and all the modern technologies, the Stelvio Quadrifoglio offers a driving experience unlike anything else. It's not your boring Sunday drive kind of SUV either. This premium model hits 60 mph in just 3.6 seconds which is the best in its class. It also has the fastest lap time at Nürburgring for an SUV.
Want to Test it Out?
You have to experience this to believe it. Thankfully, we feature a full Alfa Romeo inventory in Southern California for your driving pleasure. See what's new in our Alfa Romeo Stelvio Quadrifoglio inventory at your favorite Alfa Romeo dealership near LA. We'll be able to get you into the new vehicle of your dreams and back on the road in no time. Visit us today at Alfa Romeo of Puente Hills.
Make an Inquiry