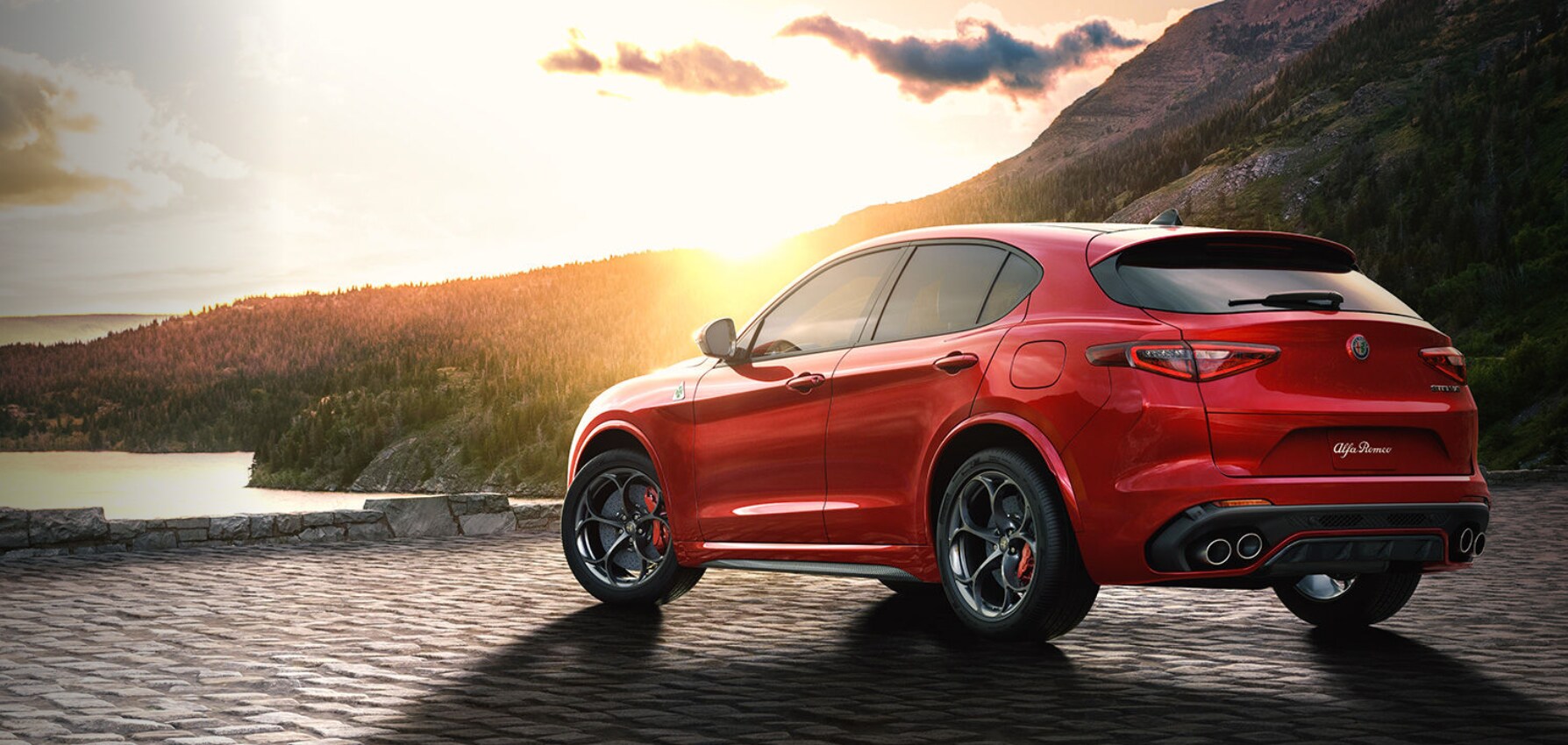 As part of the latest in Alfa Romeo awards, the Alfa Romeo Stelvio Quadrifoglio earned the Northwest's Most Fun-to-drive Vehicle award as well as the Most Fun SUV from the NWAPA (Northwest Automotive Press Association). This occurred during the 12th annual media drive event, "Run to the Sun."
How Did the Stelvio Quadrifoglio Win?
During the 527-mile route, participants rated the vehicles and listed what they learned. The president of the NWAPA, John Vincent acknowledged the unique and bold exhaust note of the Quadrifoglio helped the Alfa Romeo take the lead. It was also pointed out that the 505 horsepower, all-wheel-drive system plus the electronically controlled suspension helped the drivers make their decision.
During this event, the Alfa Romeo Stelvio Quadrifoglio beat 17 other competitors. These included the 2018 BMW M5, 2019 Acura RDX A-Spec, 2019 Genesis G70, 2018 Mercedes GLC63 AMG and the 2019 Lexus ES 350 F Sport.
What's So Special About the Stelvio Quadrifoglio?
Italian automakers craft the Stelvio Quadrifoglio to contain perfect engineering balance and plenty of emotion. That's why this premium midsize SUV ranks high among most driving enthusiasts. With its extreme performance, modern technologies, seductive style and exhilarating drive, this SUV is sure to win many more awards in the future.
Not only is this style something everyone would want to be seen it, but it has performance that blows the competitors away. In fact, the Stelvio Quadrifoglio has the fastest Nürburgring lap time by an SUV with 7:51.7. It also boasts of a 0-60 mph time of just 3.6 seconds, which is the best in its class.
Ready to Get Behind the Wheel?
You don't have to wait to enjoy the grace and sophistication of the Stelvio Quadrifoglio; you can get behind the wheel today. At Alfa Romeoof Puente Hills, we offer a complete Alfa Romeo inventory in Southern California. Take a test drive today from any vehicle in our Alfa Romeo Stelvio Quadrifoglio inventory and you'll soon see why we are the leading Alfa Romeodealership near LA.
Make an Inquiry