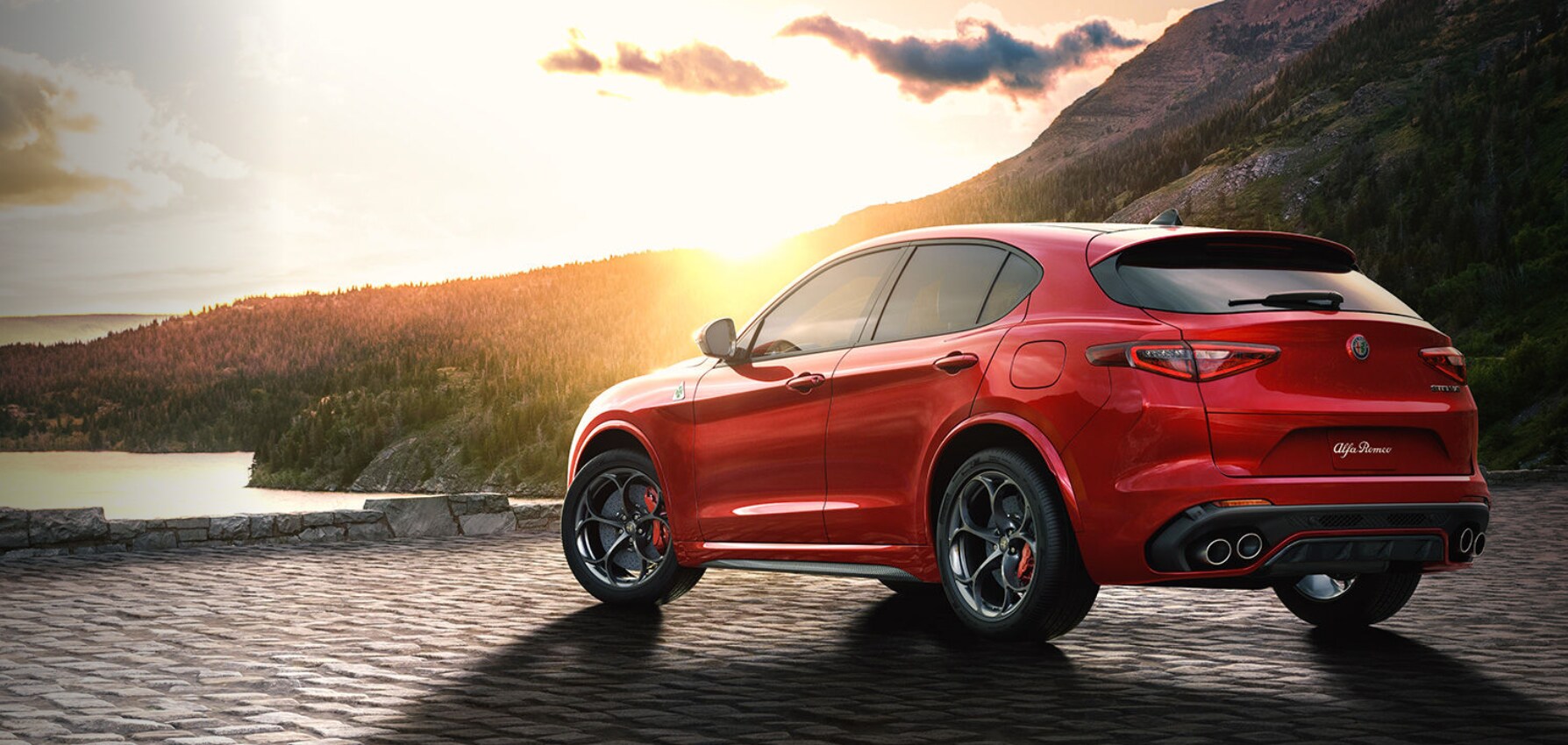 The Alfa Romeo Stelvio is a stunning SUV in terms of looks, but the Quadrifoglio version goes a step further in putting the sport back into SUV by breaking the speed records in its class with a crushing performance at Germany's Nürburgring race circuit. The Nürburgring is not just any ordinary racetrack either, with its lengthy, twisted and topographically varied circuit that pushes any car tested on it to the absolute limit of performance.
The Stelvio Quadrifoglio is the Perfect Blend of Comfort, Safety and Speed
The Alfa Romeo Stelvio Quadrifoglio combines the ultimate in styling and performance to deliver an SUV that is going to be hard for its competition to beat. At the Nürburgring, the Stelvio set a new record for SUVs by completing the 12.9-mile circuit in a staggering 7 minutes and 51.7 seconds to become "King of the 'Ring," a coveted status for any high-performance car.
The impressive performance of the Alfa Romeo Stelvio Quadrifoglio is due to its resilient and powerful braking system, a rapid transmission speed and a chassis constructed to have minimal tolerance for body roll. The result is an SUV that handles like a dream no matter how bad road conditions become, with traction that sticks it to the road surface while driver and passenger enjoy supreme comfort inside. From the outside in, the Stelvio is a work of art and the perfect addition to the stunning range of SUVs from the Italian carmaker.
Check out the Entire Stelvio Range at Alfa Romeo of Puente Hills in City of Industry, CA!
When it comes to the Alfa Romeo Stelvio SUV, you have to see it with your own eyes! We have the entire range of the hugely popular family vehicle at Alfa Romeo USA of Puente Hills near Ontario, CA, and we invite you to test drive the SUV yourself. This is one of the highest-spec SUVs on the road and with three models available including the standard Stelvio, the Ti (Turismo Internazionale) and the super high-performance Quadrifoglio. If you're looking to find the Alfa Romeo Stelvio SUV for sale near West Covina, CA, you'll find what you're looking for at Alfa Romeo USA of Puente Hills. Test drive any model from our extensive Alfa Romeo Stelvio inventory when you come and see us near Pomona, CA, TODAY!
Make an Inquiry