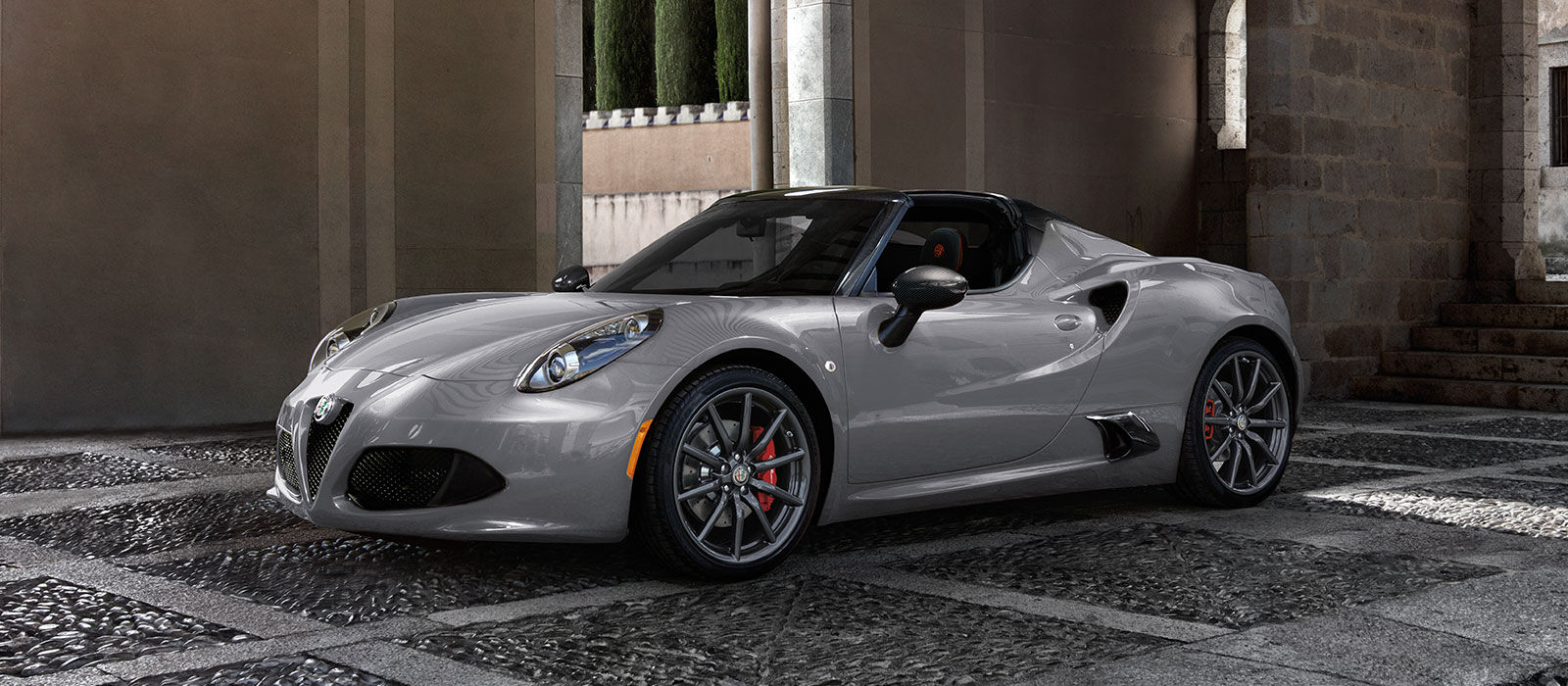 Reports are coming that the 2019 Alfa Romeo 4C is going to have some major design changes. During the 2019 Alfa Romeo 4C refresh, this highly coveted car could receive a new steering system, revised suspension and maybe even a new engine. These new Alfa Romeo 4C features come after listening to the consumer's desire for the car that takes your breath away.
More about the Alfa Romeo 4C Refresh
Roberto Fedeli, the chief engineer at both Alfa Romeo and Maserati, has confirmed the upcoming 4C redesign. We are expecting to see the 4C debuted sometime in the fall of 2018 with sales occurring in early 2019.
Since 2014, the Alfa Romeo 4C has provided a thrilling performance which gave the feeling as if you were driving on a race track. To make that experience even greater, Fedeli is making the necessary improvements that you desire.
Thoughts about the Manual Gearbox
There have been many people who have asked Fedeli to consider adding a manual gearbox into the Alfa Romeo 4C, but that doesn't appear as if it will happen for the time being. Fedeli has no plans of putting a manual transmission into any of his high-performance vehicles anytime soon.
He based his decision on the lack of demand for a manual transmission. When Fedeli worked for Ferrari, 10 million euros were spent so the California convertible could have a manual gearbox. When that was complete, only two customers decided it was something they wanted. That showed an overall lack of interest in the option for the manual shifter.
We Have What You Need
Our professional staff at Alfa Romeo of Puente Hills is ready to share the latest Alfa Romeo 4C news with you as it becomes available. Give us a call or stop by today so we can show you the current Alfa Romeo lineup and get you on board for future updates. Come to our dealership near Los Angeles to test drive any Alfa Romeo vehicle in our inventory! We've got the incredible new Giulia, the specially equipped Giulia Quadrifoglio and the brand-new Stelvio SUV! Visit us later this year when we gain inventory of the blazing fast Stelvio Quadrifoglio.
Make an Inquiry